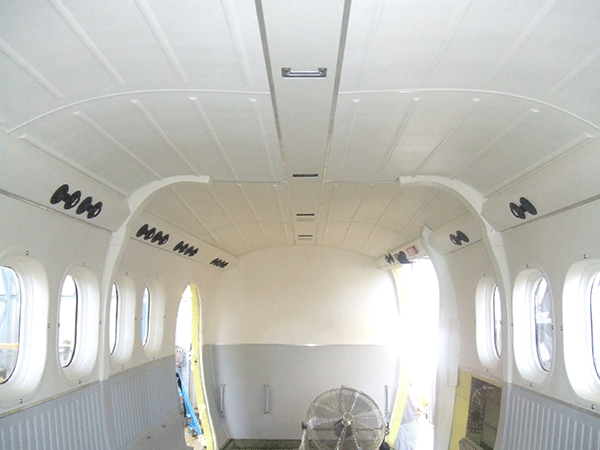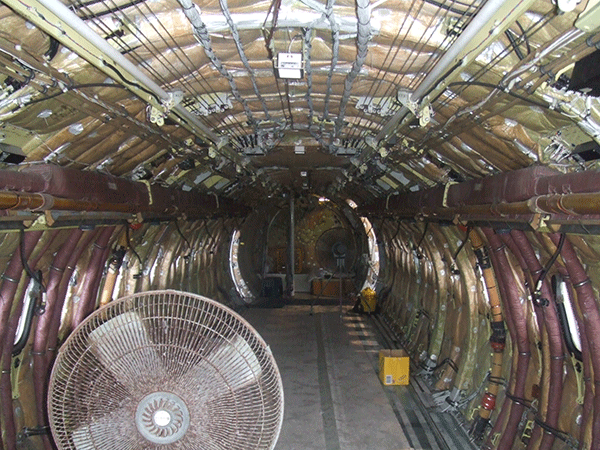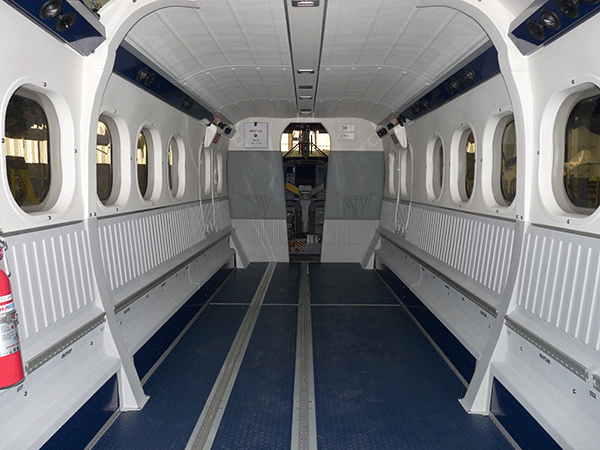 DHC-6 Twin Otter Interior Kit
This comprehensive kit is designed to replace the entire Cabin Interior and is suitable for installation to the full range of DHC-6 Twin Otters. Hardwall Panels are manufactured from Kydex 100, specifically designed for use in aviation. It is impact resistant and suitable for use in all temperature applications including sub zero. Available in a variety of colours. All materials are tested to FAR 25,853 (a) vertical burn test requirements. The kit includes the following items:
Left and Right Sidewall Panels
Left and Right Emergency Exits
Left and Right Rear Doors
Rear Bulkhead
Forward Bulkhead
Cabin/Cockpit Doorway Trim
Draught Proofer
Window Reveals
Replacement Ceiling Panels
New Aluminium Extrusions
Optional Extras:        Cockpit Quilted Trim Kit (8 Panels), Cockpit and Cabin Transparencies, PSU and Heater Ducting
Average time to prepare aircraft for kit installation is 30 hours. (Removal of existing trim, clean and prep wall surfaces, door frames, emergency exits and painting of door frames. Removal of adhesives etc and preparation of new installation.
Average time to install kit to the aircraft is 140 hours. This is an estimated time for direct labour performed by an experienced crew. It does not include set up, planning, familiarization, cure time, removal of old trim or transfer of old equipment i.e. ducting, tool acquisition, part fabrications or lost time.