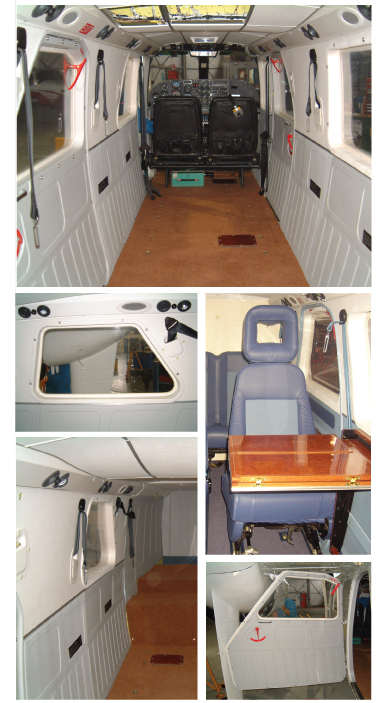 Consider an AP&S BN2 Islander Hardwall Interior.
Versatile, hard wearing materials are used in the manufacture of our Retrofit Interiors.
The Britten Norman Islander Kit replaces all the cabin interior trim with the baggage bay available as an optional extra.
The kit is easily installed and available in a variety of colours. Standard colours feature white with a contrasting light grey used on the lower wall panels.
Replacement kit parts are available.